Summer shorts have a rather sassy attitude this year. It's like they're daring you to step out of bounds just for the sake of disrupting the status quo. Reformation puts the emphasis on rebellion with their "you're not the boss of me" ripped cutoffs. Sporty styles, like Tibi's shimmering track shorts, have undergone glamorous makeovers. If you're looking for a chic alternative to a miniskirt, then you'll love how
Alice + Olivia dressed up flared shorts to flatter sun-tanned legs.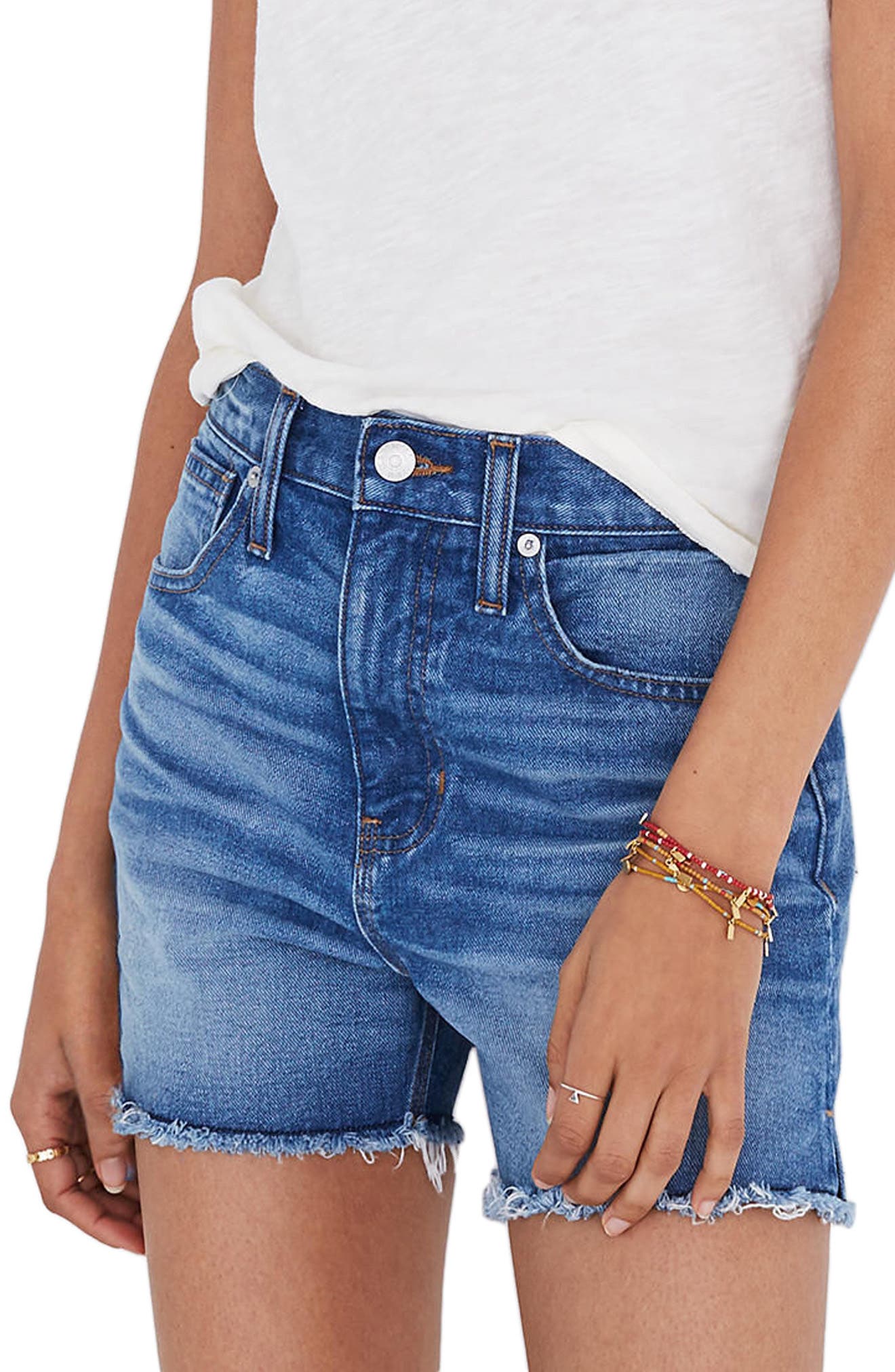 Vintage-inspired cutoff shorts cut from nonstretch denim feature a super-high waist that you can also wear low and slouchy.
In need of a playdate for yourself, mom? We're showcasing playful rompers by top designers that will remind you to live it up this summer. Maje adds sophisticated French flair to tweed shorts and a matching cardigan. The floral ikat pattern on Madewell's pull-on shorts adds a touch of jauntiness to your downtown stroll. Joie's stretch cotton shorts are ideal for picnics and cartwheels. Tibi's shorts suit will get you the recognition you seek on casual Friday. And we're featuring all manner of "friends and family" cutoffs: boyfriend, girlfriend, mom, and dadjeans with vintage appeal.
There's a streak of independence woven through the history of cutoffs. Kids have always cut off hand-me-down jeans that were too short just like they cut bangs that were too long. Cutoffs have a spunky do-it-yourself vibe that's fun and carefree. They remind you of what's genuine. Current/Elliott gets it—that sense of nostalgia that comes from wearing pure cotton jeans faded from years of enjoyment. Kind of like that pair of jeans—tucked away in the closet—that were cut off on a whim by a giddy teenager who skipped 4th period to go to the lake with her friends.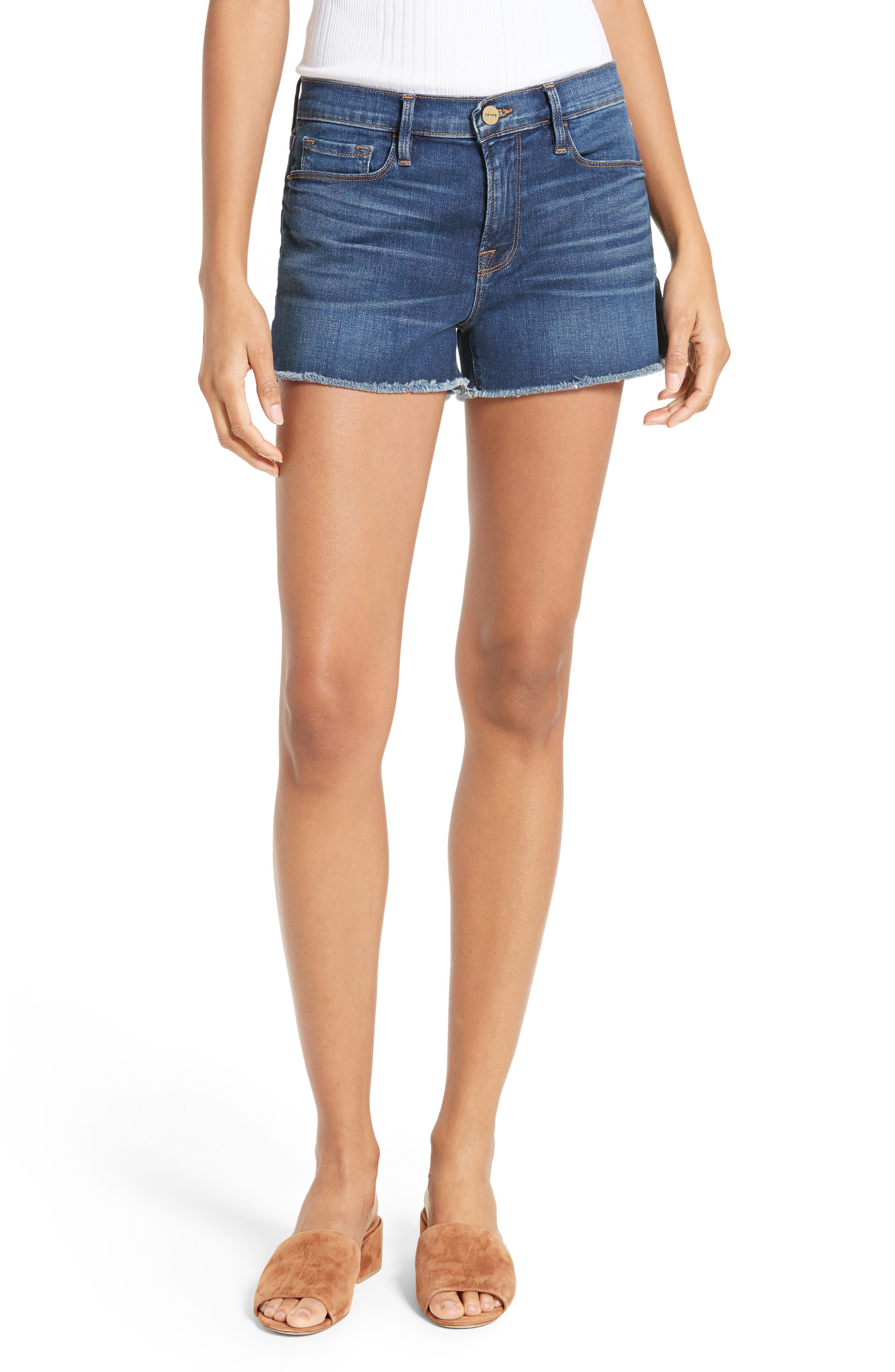 Frayed hems and slight whiskering further the laid-back appeal of go-to cutoff shorts crafted in the heart of the LA denim industry.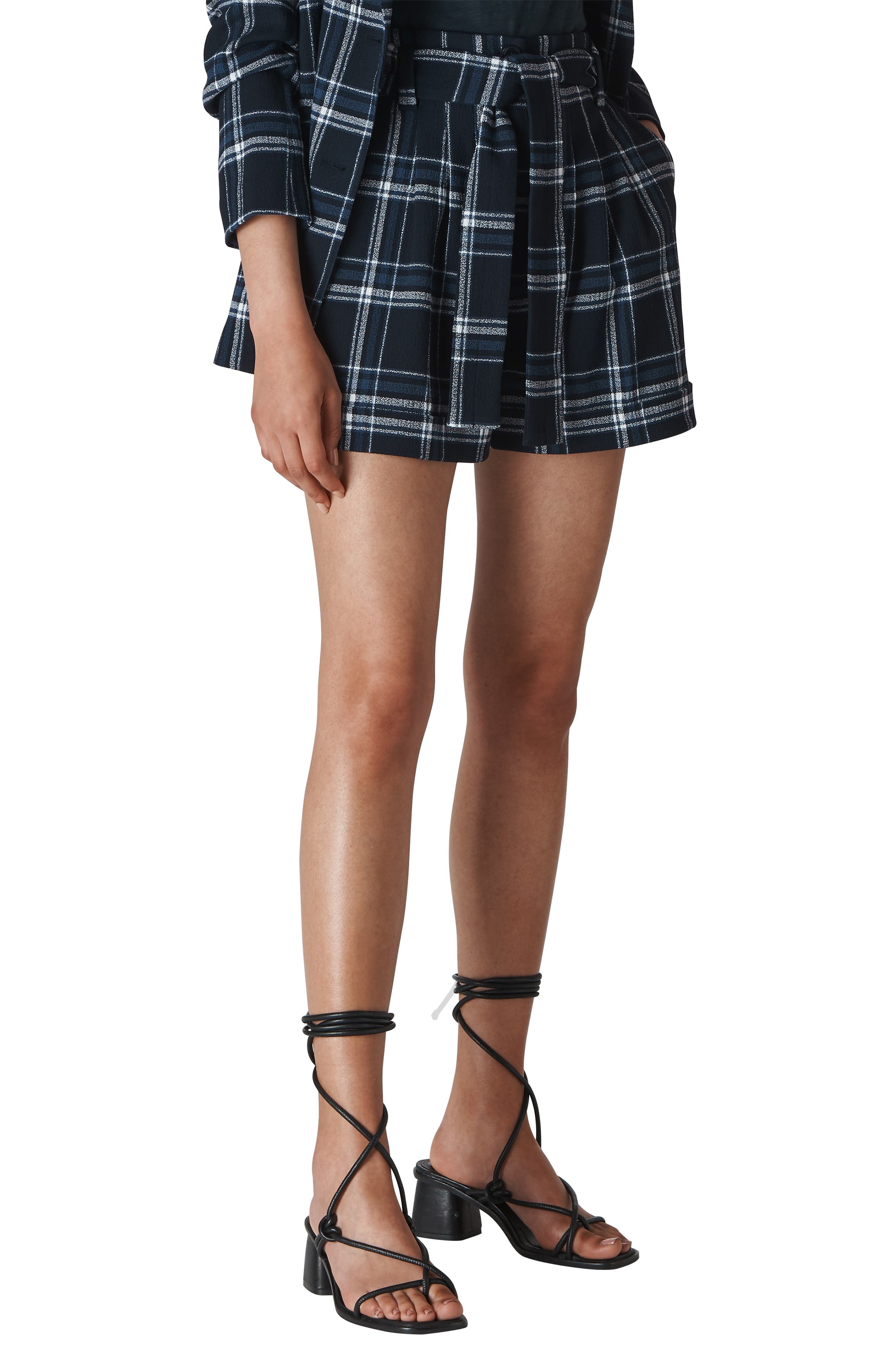 Shorts are now part of power suiting, and this plaid pair with a high, belted waist looks especially polished.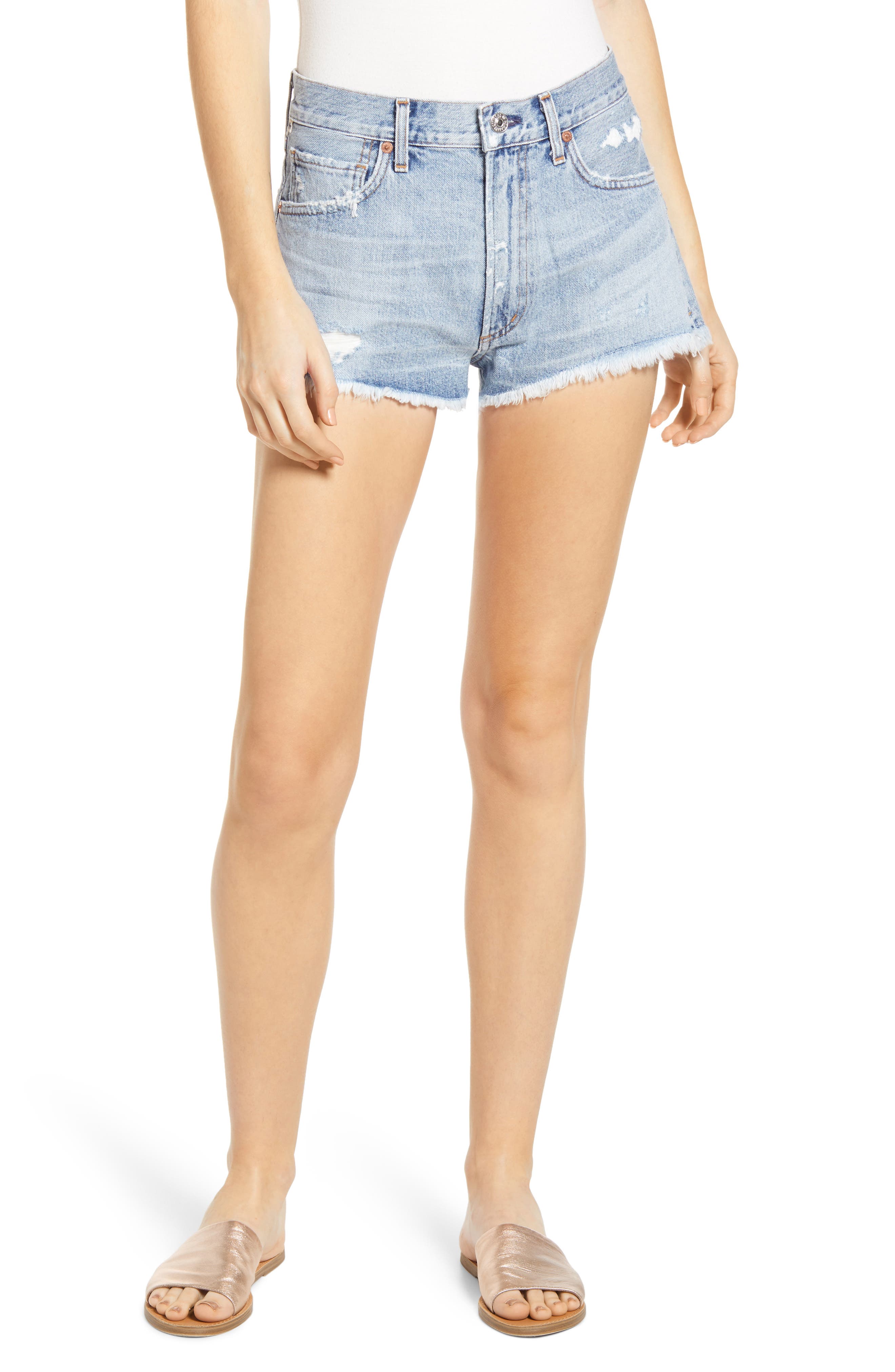 Inspired by vintage cutoffs, these made-in-LA shorts feature ripped nonstretch denim and frayed hems that are shorter in front.